You're reading the Space Business email from
Emails
Monday through Saturday morning
The most important and interesting news from the global economy. Inoculate yourself against ignorance with intel, charts, and surprising discoveries.
Every Wednesday morning
A dispatch from the world of modern work. Learn how you can help create a productive, creative, and compassionate work culture.
Every Wednesday afternoon
An interactive email for curious minds. Escape the stale news cycle with forgotten histories, surprising facts, and vital stats.
Every Sunday morning
Your key to keeping up with the continent. Explore local developments, emerging industries, important companies, and inevitable complexities.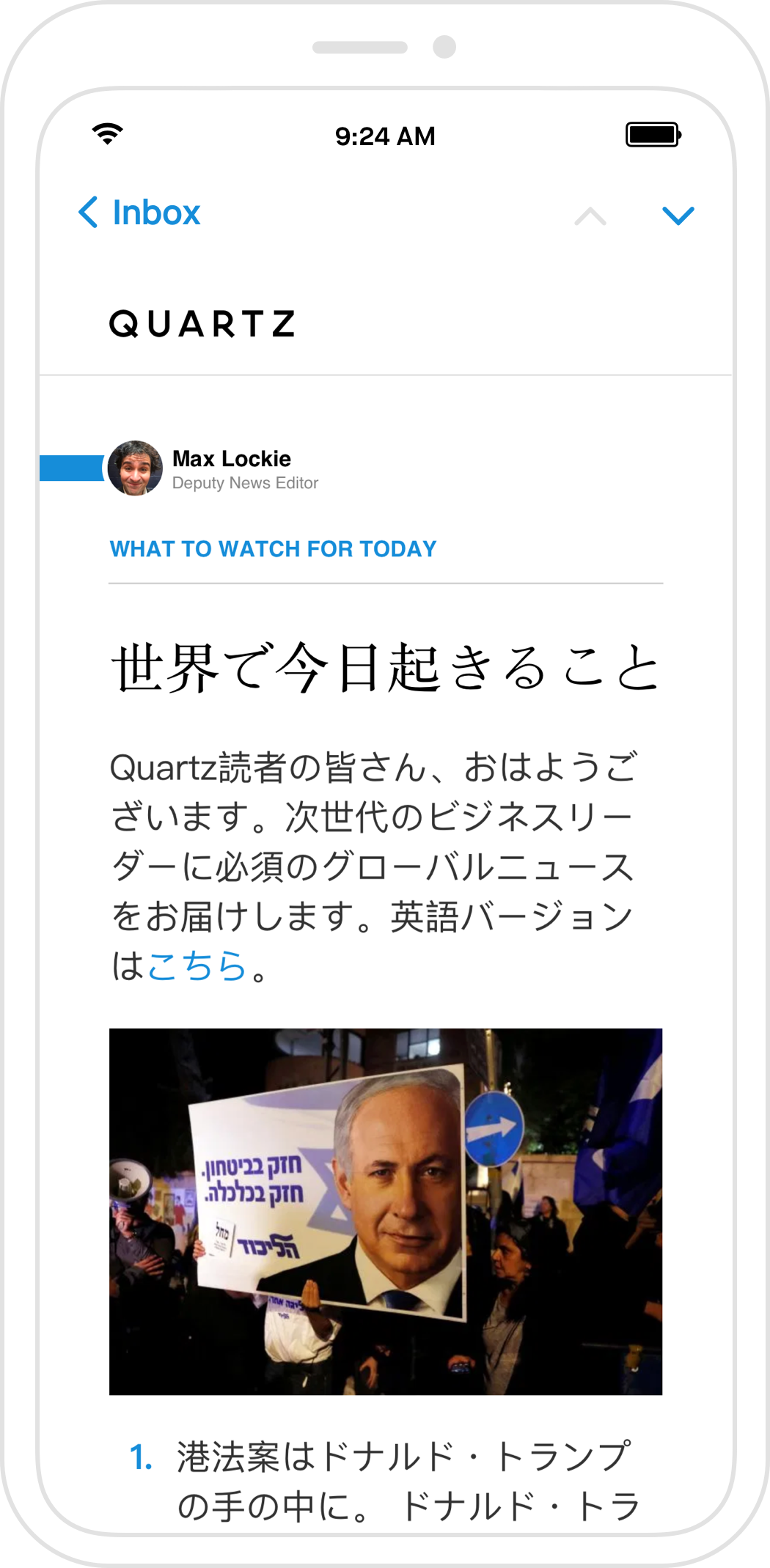 Quartz Japan
Every weekday morning and afternoon
A glimpse at the future of the global economy. Keep up—in Japanese—with developments in business, econ, international relations, and consumer culture.
Every Tuesday morning
A status report on the fight against climate change. Learn more about the people, ideas, and events impacting efforts to cut greenhouse-gas emissions.